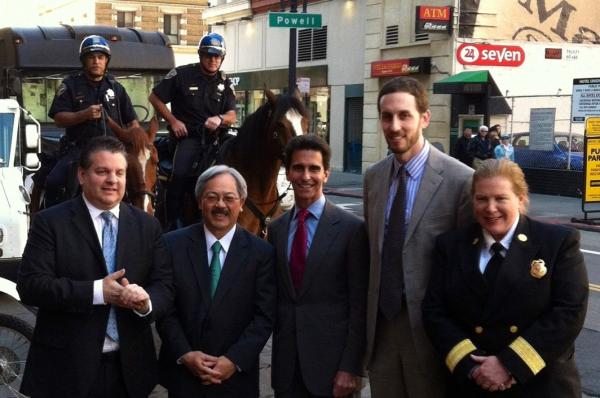 In happier times
- So says Randy Shaw, who would be in a position to know:
Leno has been floating his intentions for some time, and apparently got enough positive feedback to decide to move forward. Leno may also have been influenced to run by Nancy Pelosi's showing no signs of giving up her congressional seat, the only office other than mayor that would be a step up from Leno's current office. Last week, Pelosi took the media to task for it "double standard" when it comes to focusing on the age of female but not male politicians. She did not sound like someone who would be leaving office anytime soon, and her performance remains at a high level.
With a congressional seat unavailable, Leno has little to lose by running for San Francisco Mayor. And while he faces an uphill battle against a popular incumbent, at this point in 1990 incumbent mayor Art Agnos was considered a shoe-in for re-election in November 1991.
An election Agnos lost.
Check Back on Friday to see if the leftovers are Jive Turkey.
BeyondChron